EXPERTED ATTORNEYS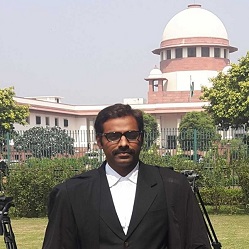 Ashwin Hawelikar
Managing Partner
Mr.Ashwin Hawelikar is the best lawyer in Navi Mumbai and he has been practicing and handling cases independently with a result oriented approach, both professionally and ethically and has now acquired more than a decade of professional experience in providing legal consultancy, advisory services, and best lawyers, advocates & law-firms in Navi Mumbai. Mr. Hawelikar is hailing from an eminent legal family. He is leading legacy of his father Shri. C. B. Hawelikar, retired judge.
Mr. Hawelikar holds a law degree from Government Law College, Mumbai. He also holds MBA degree in Business Law, Diploma's in Labour & Cyber Law.
He has extensive experience and practice in the field of Real Estate, Criminal, Civil, Labour, Banking, Consumer, Medical negligence, Will/Trust, Cheque bouncing, Cyber Crimes, matrimonial disputes, Family/divorce Litigation etc., in all Courts and Tribunals.
Contact Us?
ADDRESS I:
707, Shah Prima, 7th Floor, Opp. Glomax Mall, Sector – 2, Kharghar, Navi Mumbai 410 210
ADDRESS II:
A-103, Shelton Sapphire, Next to Belapur Court, Sector - 15, CBD Belapur, Navi Mumbai - 400 614
EMAIL ID: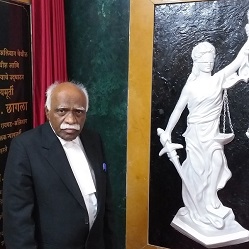 C. B. Hawelikar
Sr. Lawyer
Mr. Chandrakant Hawelikar (retired judge) is now a leading legal practitioner. He was enrolled to Bar Council of Maharashtra & Goa in the year 1975. Since then he has been practicing and handling variety of cases independently.
In the year 1980 he was appointed as standing counsel of State Bank of India. Thereafter he was appointed as Judicial Magistrate First Class in the year 1988. In 2009 post his retirement as a judge, he has been working as practising Advocate in Mumbai & Navi Mumbai region.
He has expertise in advising and representing clients in variety of dispute relating to all areas of law Civil, Criminal, Labour & Industrial Law, Family Law, Consumer Law etc. He is also acting as a mediator in several matters. He is pillar of the Firm and has been advising firms Associate lawyers from time to time.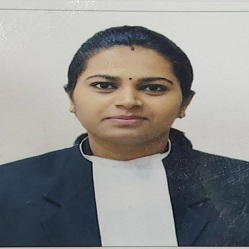 Lakshmi Hawelikar
Associate Lawyer
Ms. Lakshmi is integral part of the firm 'Hawelikar & Associates' who holds law degree from Government Law College, Mumbai. She also holds degree in Cyber Law and Human Rights. Ms. Lakshmi spearheads the research and development wing of the Firm. She is responsible for conducting research for litigation & non-litigation matters and strategize line of actions for the matters. She has also got expertise in drafting of various real estate Agreements including Agreement for sale, Sale Deed, MOU's and Conveyance deeds. Right from drafting agreements Ms. Lakshmi also advises and assists in registering the documents at Sub-registrar's office.